Traditional English pub meals freshly prepared by our chef are available
between 12pm – 3pm  and 6pm  – 8.30pm Wednesday to Saturday.
Our Sunday Roasts are served between 12pm – 4.30pm
Daily specials always available see our specials board by the bar.
To book a table please call 01993 878647
Our Menu
Starter
Soup of the day
Pan Fried Mushrooms
in a stilton cream served with warm bloomer bread
7.95
Battered Halloumi
in a sweet chilli sauce served with salad
7.95
Brussels Paté
served with toasted bloomer bread and chutney
7.95
Squid
Salt and pepper squid with garlic mayonnaise
8.25
Mains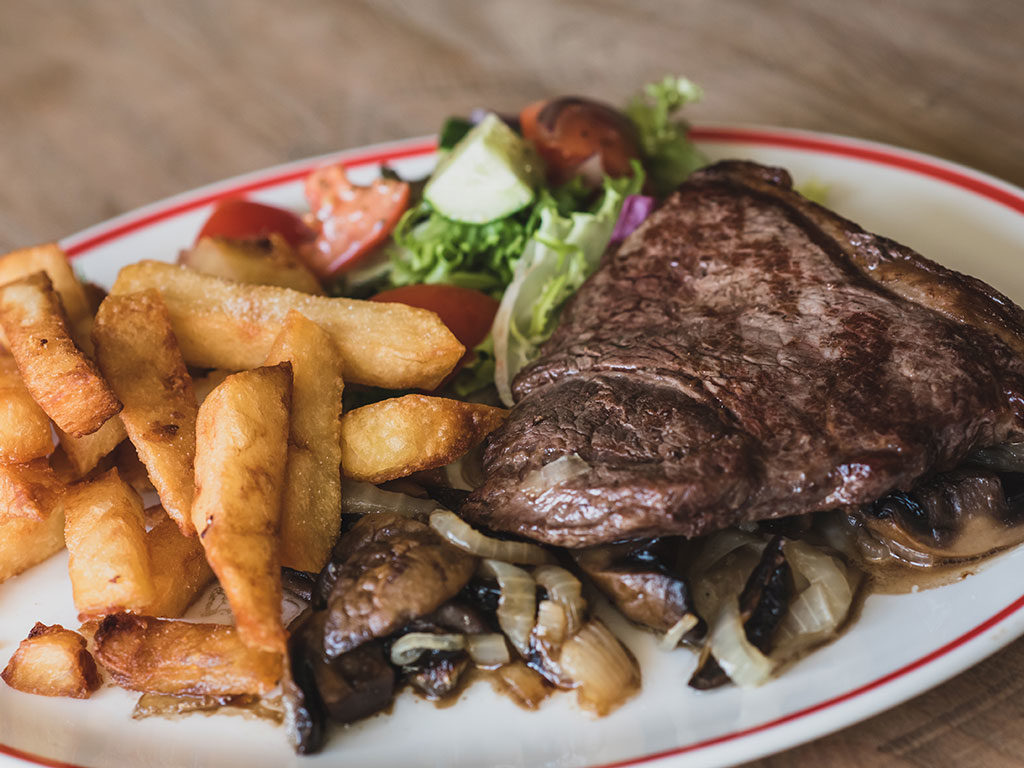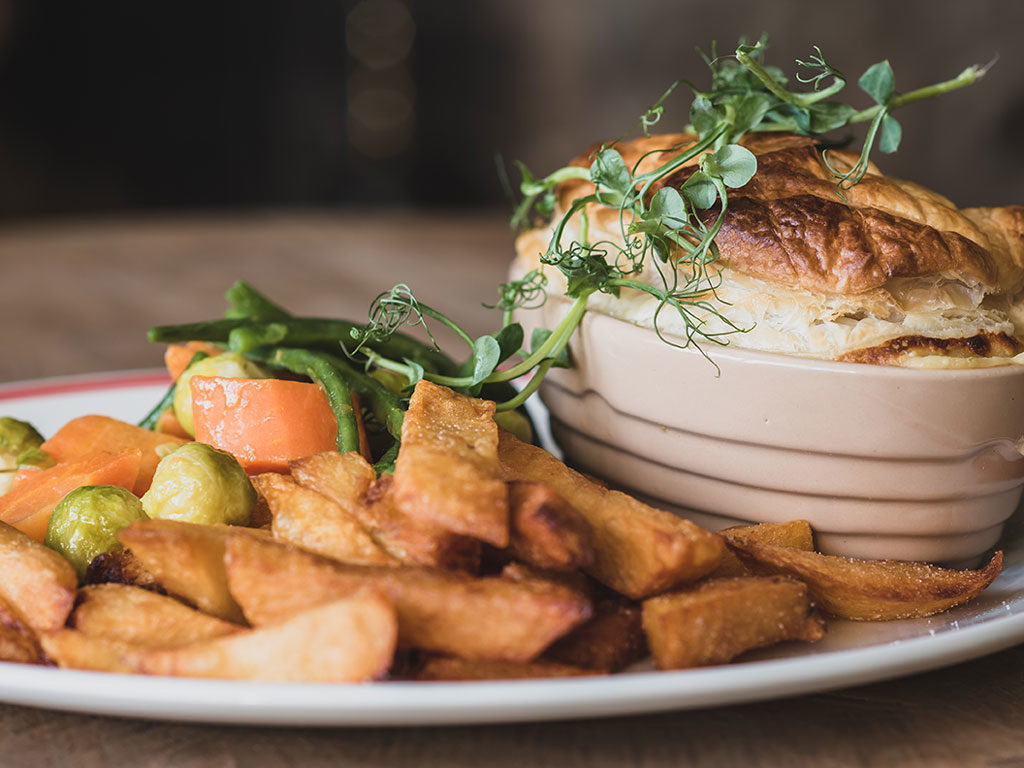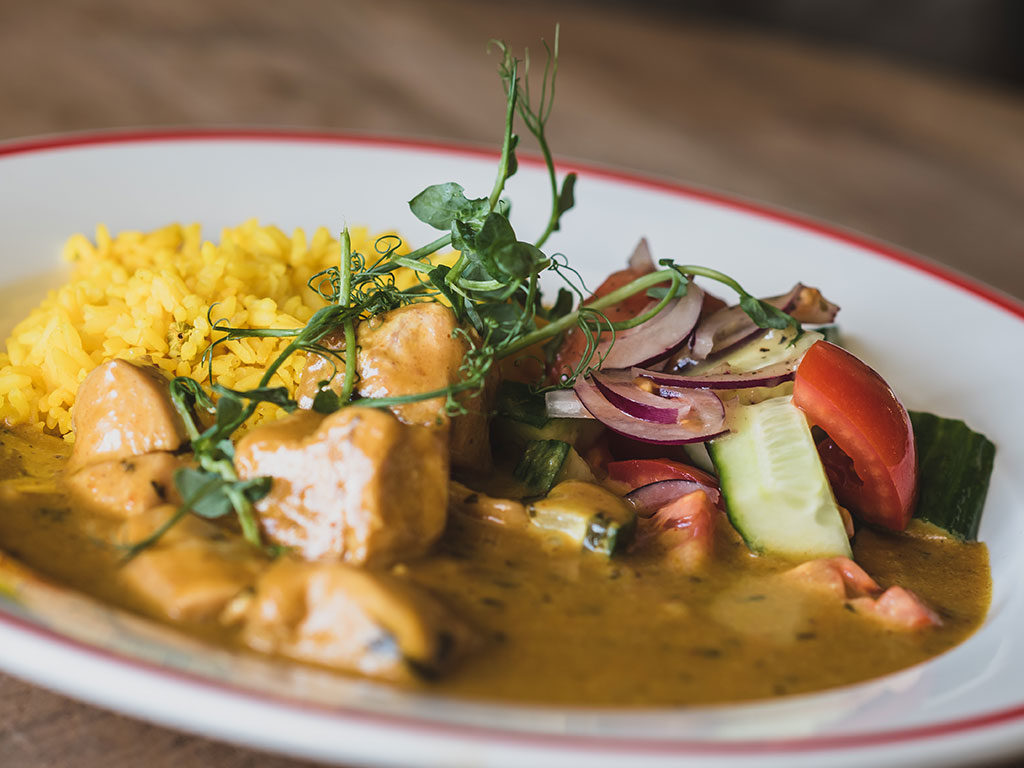 10oz Rump Steak
served with sauté onions, mushrooms and chips.
ADD SAUCE mushroom or peppercorn sauce £2.00
20.75
Lamb Steak – Indian Spiced
served with fried potatoes and salad
15.95
Pan Fried Salmon
served with vegetables and crushed new potatoes
15.95
Chicken Curry
(coconut sauce) served with rice and salad
14.95
Liver and Bacon
served with vegetables, mashed potatoes and gravy
13.95
Pie Of The Day
see specials board, served with chips or mash potato and vegetables
14.95
Fish and Chips
served with mushy peas and tartare sauce
14.95
Hickory Chicken
pan fried chicken breast topped with bacon, BBQ sauce and mature cheddar cheese served with chips and salad
15.95
Scampi & Chips
served with a crisp salad
12.45
Pan Fried Chicken Breast
with sauté potatoes and vegetables served with a ham and cheddar cream or mushroom sauce
15.45
Pan Fried Pork Steak
served with sauté potatoes, vegetables and a honey and wholegrain mustard cream
15.00
Ham, Egg and Chips
10.95
Bangers and Mash
served with creamy mash potato, vegetables and onion gravy
12.45
Roasted Vegetable Pithivier
served with new potatoes and salad
11.95
Burgers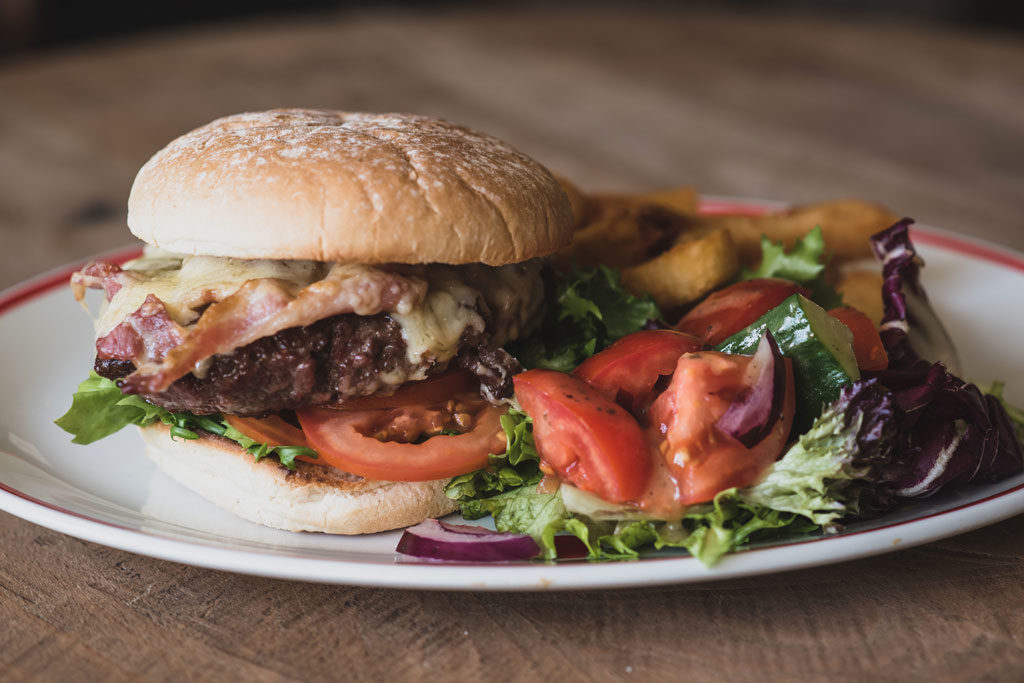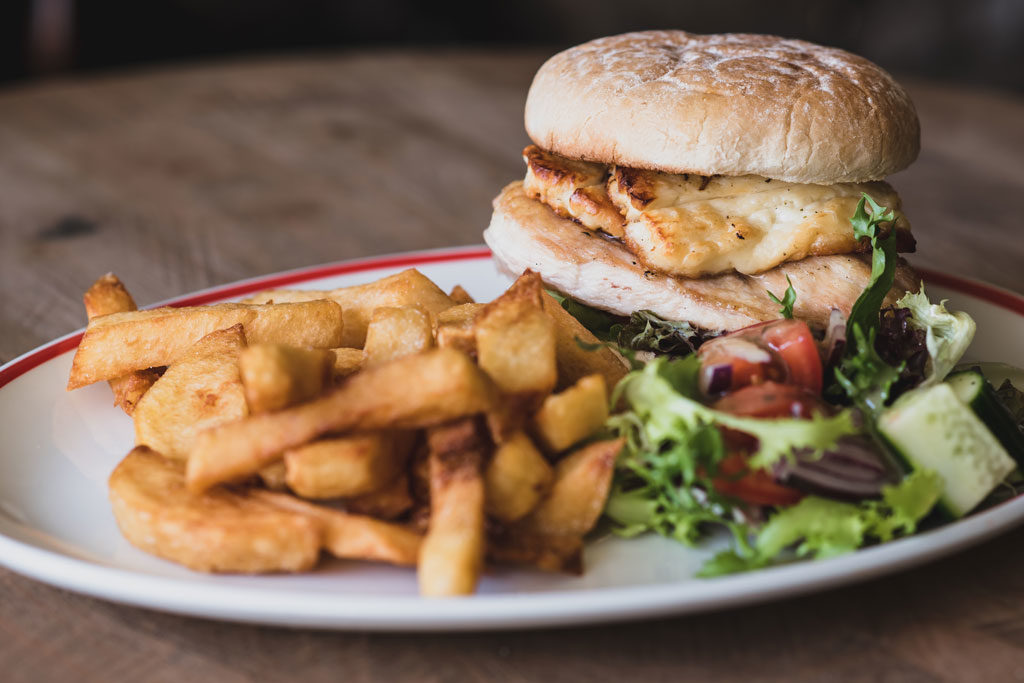 All burgers served with chunky chips and coleslaw
Beef Burger
topped with smoked bacon and mature cheddar cheese
14.45
Chicken Burger
with crisp salad and garlic mayonnaise
14.45
Herb Crusted Haloumi Burger (V)
14.95
The Healthy Option
Steamed new potatoes and vegetables topped with an option of:
Pan Fried Chicken
14.95
Salmon
14.95
Halloumi
14.95
Kids Meals
Ham, Egg and Chips
7.95
Sausage, Chips and Beans
7.95
Chicken Goujons
with chips and peas
7.95
Fish Goujons
with chips and peas
7.95
Beef Burger
with chips
7.95
Sides
Garlic bread
3.95
Chips
3.50
Cheesy Chips
4.95
Cheesy Garlic Bread
4.95
Side Salad
3.50
Sunday Roast
Served Sundays 12 Noon to 4:30pm
All served with roast potatoes, cailiflower cheese, Yorkshire pudding, vegetables and gravy.
Children's Sunday Roasts available for £10.95
Roast Lamb
served with mint sauce
16.95
Roast Beef
served with horseradish sauce
16.95
Roast Pork
served with apple sauce
16.95
Half Roast Chicken
served with cranberry sauce
16.95
Nut Roast (V)
16.95
All allergies please let staff know